You'll attend Oracle OpenWorld 2013 and:
You want to install a 12c RAC using oracle Virtual Box on your laptop.
Or you just want to have a talk or share your experience with some people around this technology.
So, you should attend to RAC Attack at Oracle OpenWorld 2013: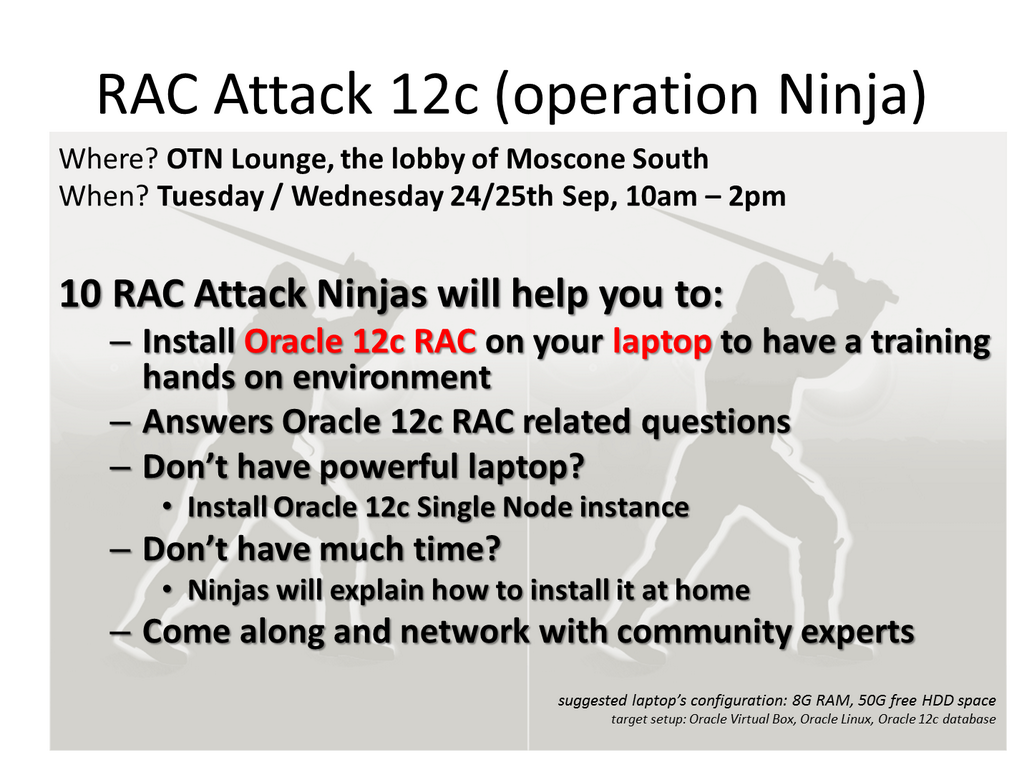 Don't be afraid ! we won't configure an extended RAC and then no need to break your laptop into 2 separate pieces to simulate a stretched cluster :-)
You can find more information on the event here.
Join Rac Attack on the social media:
Rac Attack is on Google + here.
Rac Attack is on twitter: Use the #RacAttack hashtag.
Rac Attack is on facebook here.
Hope to see you there !